Melanie Greblo is Founder & CEO of Scriibed
---
The gathering of the impact ecosystem was yet again awash with inspiration, wisdom, courage and action at last week's seventh Impact Investment Summit Asia Pacific.
Experiencing the event from the other side of content curation and production was a joy, to truly engage in the content, listen, learn, and connect with presence to fellow impacteurs was both eye-opening and energising.
There were so many highlights, nuggets of wisdom, and key take aways, with one overarching observation across my experience of the content and the theme, "mainstreaming impact".
It's always tempting to mainstream – whether ideas or products, it's every household product maker's dream to make it to the shelves of Coles or Woollies – but in the case of impact investing, I'm not entirely convinced mainstream ought to be the holy grail.
Rosemary Addis, in delivering a prelude to her conversation with Jed Emerson, channelled an impact pioneer into the space in Pamela Hartigan, former Director of the Skoll Centre for Social Entrepreneurship at Saïd Business School, as she leaned into Pamela's legacy of the power of unreasonable people. Sitting at the fringe, at the edge of complexity, is where the new and wild is seeded and nourished to sprout – perhaps we need to keep impact investing there a while longer.
The two-day Summit program took delegates on a climate solution odyssey, presenting the problems, solutions and opportunities to the climate crisis, which are urgent and necessarily so. There is so much to do and the clock is ticking. There is a great transition underway towards renewables, requiring acceleration, but it also needs a parallel transition – the transition to business for good – a critical social transition.
A social transition that simultaneously accelerates the prioritisation of impact intentionality across buying and procurement power. Mainstreaming impact investing risks inviting investors into a tick box exercise where market rate returns are revered and there's little risk adjustment to account for impact. Call it sentiment, ideas or message, but it came through clearly from multiple speakers and panelists over the two days.
Mainstreaming impact investing risks perpetuating the same patriarchal systems and structures that have led to the catastrophic shift in our planet's climate. Similarly, mainstreaming impact investing risks baking in the structural inequities and inequalities that leave great swathes of the Earth's population in poverty, disadvantage and powerlessness. I left the Summit with a fire in my belly about the parallel transition that's both required, and urgent. For if we don't address the myriad social issues through innovation and systems change, how will we reconcile the great divide that's growing before our eyes – what world will we inhabit when or if we've averted climate catastrophe only to see that it's the most privileged of people who have survived or are thriving?
In the spirit of Monica Bradley's ethos, we need the "and" rather than the "or". David Ritter, CEO of Greenpeace, never fails to send a chill through a room. His passion is purposefully placed, compelling and delivered with a gravitas one cannot ignore. But we do need the "and" – we need to take the fossil fuel giants down, and we need to recalibrate systems and structures to redress power and inequity – at the same time. For many people on the planet, that "atlas of suffering" the UN secretary general refers to, is already the lived experience of millions.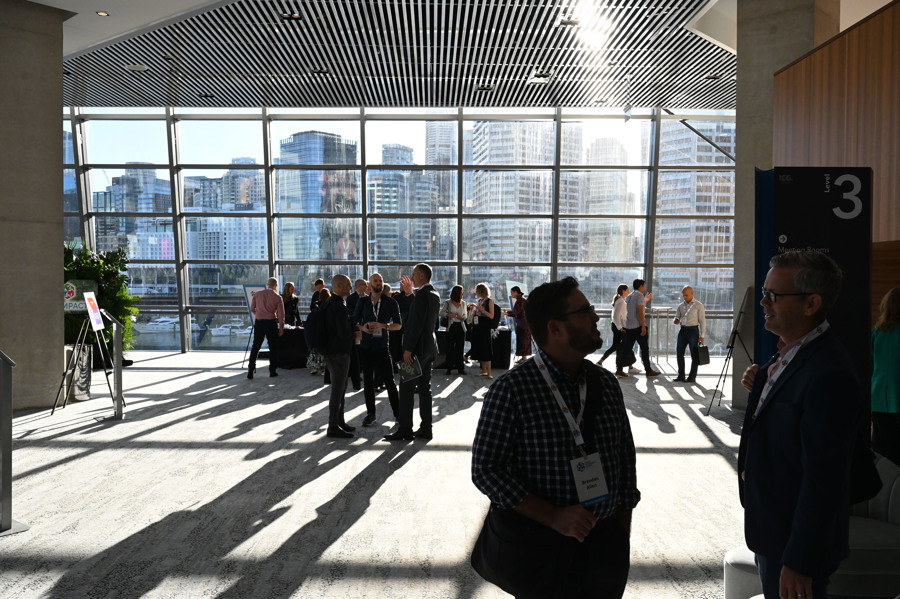 One of the highlights of the Summit for me was hearing the ideas that poured forth from Tom Hall, Global Head Social Impact & Philanthropy at UBS, upon conferring with others, his words resonated boldly. The innovative thinking that underpins his approach to impact finance was echoed over and again by others across panels and on the main stage, including the frontrunners moving Trust and Foundation corpus funds to impact, the governments designing and activating change, the impact warriors bending the rules to blend finance and carve out truly catalytic capital, and the purists who are steadfast in their commitment to impact first.
It appeared that the impact tribe was embracing Jed Emerson's proposition that rather than aspiring to be one big impact tent, we need to be a community of multiple umbrellas – each cluster combine with adjacent cells, to form the organism in all its diversity.
True to the Summit's aspiration to be a unique gathering, there was drumming and performance, and the mood was of old friends reuniting, with so many new faces in the delegation as the movement grows, mainstream or not. Attendees at the signature soiree, Aurora on the Thursday night were gifted with the stories of four incredible women, who shared their journey to impact. It was a visceral experience of extraordinary wisdom, courage and action, and whilst the women were each so different, their stories so divergent, the thread that wove its way through the night was, in Durreen Shahnaz's words (another mighty changemaker), defiant optimism. Aurora was a feat of brilliant curation, stitched together eloquently by Lisa Cotton who hosted the evening as emcee.
There were standouts that I took away, like Zarmeen Pavri's provocation challenging us to form the "unholiest of unholy alliances". It makes so much sense. Just as the variably quoted Rosemary Addis suggests that we won't get to where we are going with the same practices that have got us to where we are today.
Adrian Appo spoke of the seventh generation principle, a concept that is so far from the short termism governments, business and the community sector have been driven by for so long in the current paradigm. First Nations' intelligence and experience clearly needs to be centred as we co-shape the future, as we make decisions today that impact generations to come, and the voices of First Nations people around the globe ought be sought out every day as essential in every conversation, not just the conversations that impact Indigenous business and communities.
Poet philosopher, David Whyte, was quoted a lot over the two days, and to wrap my reflections, I'll share another, and that is that "the language we have, is not large enough for the territory that we've already entered". We are all forming a new language, a new conversation. It's an inherently creative process made whole by many tiny creative acts. As we keep our eye to a three-year horizon or to 2030 when we hope to have made inroads to achieve the SDGs, or gaze towards seven generations down the line, it's wise to remember the language we're shaping as we go, and that the journey there and who we are as we go is maybe more marvellous than the gilded roofs of any destination we might reach.