ImpactConnect is a pitch event that offers both investors, impact funds and startup founders the opportunity to present their vision of positive impact. It embraces the powerful fusion of financial forces offering unprecedented and growing opportunities for qualified investors to consider and pursue rewarding, purposeful impact investments in Australia and beyond.
ImpactConnect delivers on the growing investor demand and trend toward making money make difference in our world. At scale. For purpose. For profit.
Through the collective power of wisdom, courage and action, the events provide investors with
Options, choices and opportunities to apply and invest for measurable impact
Opportunities to connect and hear from leading fund managers and entrepreneurs who are generating returns and creating impact.
Valuable insights, connections and conversations.
How the story started
ImpactConnect was launched by Impact Asia Pacific in 2019, just prior to the team's fifth and highly successful Impact Investment Summit. Six funds presented live to an audience of serious investors at the inaugural showcase. The experience and results proved positive, confirming IAP's stated vision and purpose: that is, provide an active platform of opportunity where serious investors and impact funds can connect, collaborate and shift capital for the good of people and the planet.
ImpactConnect August 2021
Over 60 serious investors came together at midday on Wednesday 4th August (over zoom) for the ImpactConnect funds showcase featuring a diversity of impact investing opportunities. There, in virtual verité, they were treated to 10-minute, high purpose pitches from four entrepreneurial enterprises:
Global Impact Initiative (GII) – Global Gender Equality Fund
Presented by Giles Gunesekera Founder and CEO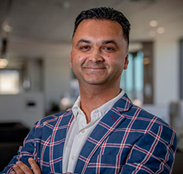 GII is an impact initiative centred on gender diversity – as expressed in this quote from Giles:
"If you find yourself in a war with talent, it's because your discounting 50% of the population (Theresa Whitmarsh, Executive Director, Washington State Investment Board). Exemplified and confirmed in this well-advanced truth: Fortune 500 companies with three or more female directors in 4 or 5 years outperformed companies with zero female directors by 46%."
Giles spoke about the inequality pandemic that exists. Covid has increased the inequality gap and GII's innovative model seeks to address this issue. Giles believes that "we don't need to build a better wheel, we just need to use the wheel better".
The ecosystem approach GII has adopted aims to build the world's first actively managed impact fund for women and girls. The fund is designed for investors looking to achieve financial returns and create social impact for women and girls through better education, nutrition, health and social and economic empowerment outcomes.
Giles revealed how the fund works on the basis of appropriating dividends from their investments to leading charitable women and girls focused organisations – such as Grameen, Malala Fund, World Vision and Unicef. The Fund aims to outperform the broad MSCI World index.
Loop+ med-tech wheelchair sensing device
Presented by Founder, Kath Hamilton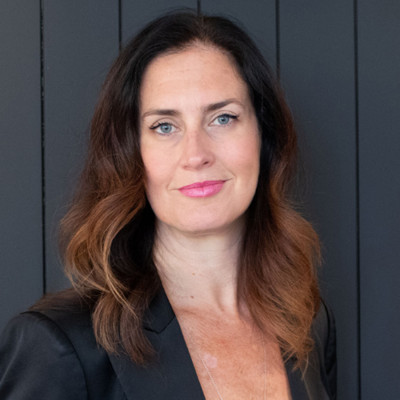 Kath opened with this personal story: "Someone is paralysed every day in Australia and on May 19, 2019, that was my nephew Amanda, born with a tumor pressing on his spine that left him paralysed." This inspired the founding of Loop+ by Kath and her sister, Clare, culminating in this life changing activity tracker and care management platform to improve health outcomes of wheelchair users. Enabling them to take charge of their health. The full Loop+ story was relayed in our 13 July issue of OnImpact.
The audience heard how the Loop+ tracker is designed for people living with a spinal cord injury through remote patient monitoring, early detection and intervention. The platform features a wheelchair sensor mat that continuously measures pressure, position and general activity throughout the day. This alerts health care professionals to potential risks such as pressure wounds. This means they can intervene early and stop problems before they develop.
Commenting on the ImpactConnect experience, Kath Hamilton, said "I had the rare opportunity to pitch the Loop+ investment opportunity during our $750,000 bridge raise to a group of 60 people dialed into the ImpactConnect forum. IAP's co-founder, Rob Irving helped to craft the opportunity into a compelling narrative which will forever transform the way we pitch Loop+. The remote audience were engaged with insightful questions and useful suggestions from the experienced investors gathered."
Greener Cleantech 'buy less, buy greener' app
Presented by Founder, Tom Ferrier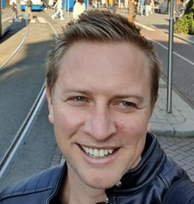 Tom shared how Greener offers an opportunity for investors seeking an impactful investment that could help end climate change while providing solid financial returns. The app was recognised as #1 cleantech start-up in Australia, and guides people to green retailers, then turns what is purchased carbon neutral to help stop climate change.
Tom had this to say about his participation in ImpactConnect funds showcase: "Off the back of winning a paid pilot with Bupa, and securing other major commercial partnerships, we wanted to raise capital quickly so we could deliver a great result for the Greener pilot. The mentorship from the team at ImpactConnect to ensure our pitch captivated the audience on an emotional level – while demonstrating strong financial and environmental benefits for those investing in Greener – was priceless."
Moonshot Ventures: IWEF – Indonesian Women Empowerment Fund
Presented from Toronto Nicole Yap, Venture Partner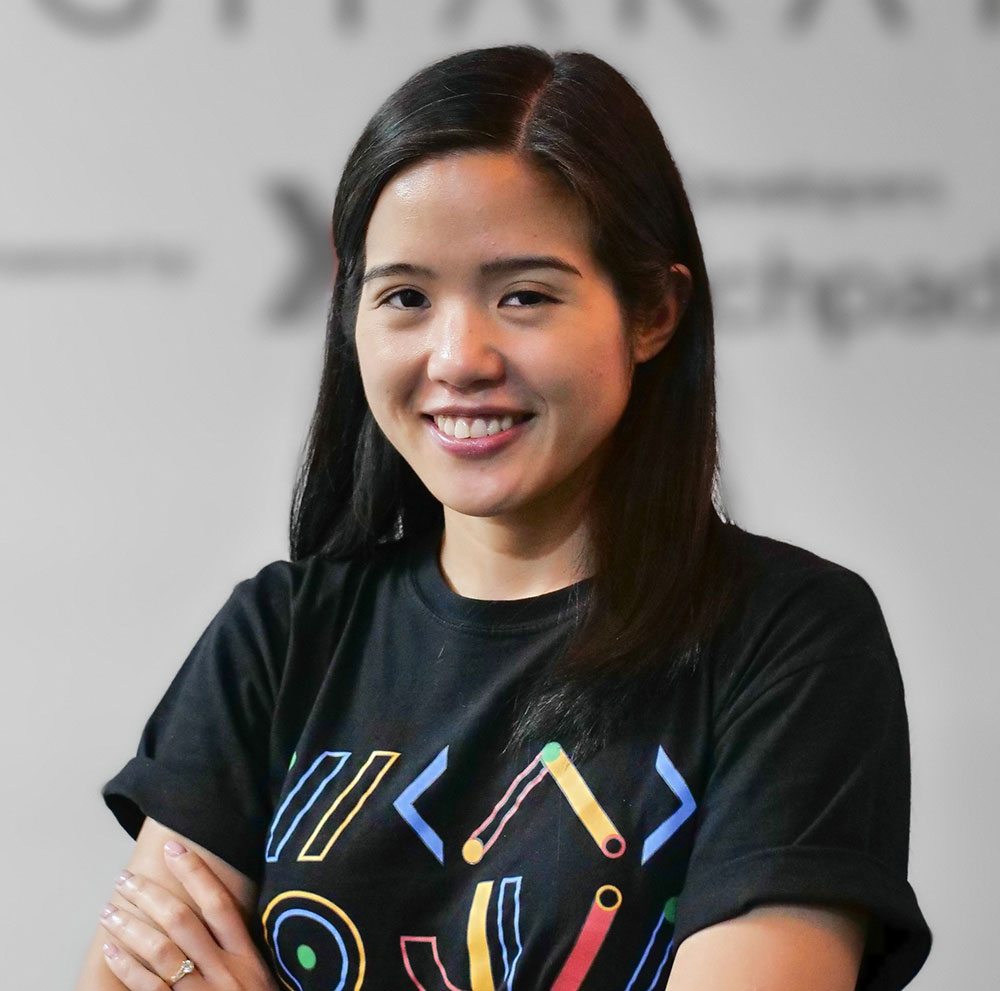 Nicole explained how the establishment of IWEF confronts barriers to the economic empowerment of women via investing in disruptive tech solutions specifically led by women entrepreneurs. The fund is jointly managed by YCAB Ventures and Moonshot Ventures, with DFAT's Investing in Women as sponsor investor.
Their ecosystem solution engages both the private and public sector, enabling the fund to invest in companies that promote gender equality through policy and action. In addition, providing grants and support enterprises that deliver health, nutrition and education to women and girls.
While the fund is monitored and mapped to the UN Sustainable Development Goals, specifically it will focus on key social impact metrics around infant mortality, number of girls educated, gender equality in the workforce and more.
Commenting on their involvement in ImpactConnect, Nicole said: "Despite Indonesia being one of the world's largest and fastest growing emerging markets, 90 million women across the country still face significant barriers to achieving full economic participation.
ImpactConnect was a great opportunity for investors to learn how, through IWEF, an impact fund supported by the Australian government, they can gain access to high-growth, women-led ventures which are improving livelihoods for women across Indonesia.
We encourage more Australian investors to support our AUD $14 million fund, which invests in these high-impact, scalable solutions while also providing competitive market returns."
Moving forward: future ImpactConnect events
To meet demand – and provide ongoing opportunity for funds and serious investors to come together with intent to shift capital for good – the Impact Asia Pacific team plans to convene ImpactConnect events on a bi-monthly basis. The next ImpactConnect will be held in October 2021.
For more information, head to ImpactConnect