The gendered impacts of covid, both in emerging market economies and in markets like Australia, have disproportionately impacted women and girls. Job losses, gender-based violence and the burden of unpaid care rose significantly as schools were shut and lockdowns were enforced.
The pandemic has undone decades of advocacy and policy efforts in advancing gender equality.
As advocates, policy makers, businesses and investors – we all know this too well, and we recognise the importance and boldness of holding Australia's first Gender Lens Investment Summit in May 2021.
Despite chaotic schedules, and the looming threats of lockdowns, here we were: over 100 committed individuals, who had travelled from around Australia, to continue to strengthen this vital work. Doing the complex, critical work of moving capital to create deep sustainable impact.
It had been far too long since I'd felt and heard the buzz of a large group gathering. The positive vibe was palpable. As we gathered together on a bright and sunny day, with glistening views of Sydney Harbour, the familiar feeling of isolation we had experienced during the pandemic dissipated. For a moment, there was a sense of normalcy. It was time to celebrate and, importantly, a time for action!
Following Carol Vale's powerful Acknowledgement of Country, the first panel kicked off by discussing the importance of being intentional when we are investing with a gender lens. The business case for having women in leadership roles in listed companies is known; however, for investors to create a more profound impact, panel members urged us to consider investing in women and girls outside of listed companies. A powerful takeaway from this session was from Kimberley Gire, who said the best way to show intentionality is to transact on it. Instead of talking about what needs to change, we must use our capital to demonstrate our commitment.
Next, we took a pulse check on the current state of the field. It became clear that we must consider gender impacts and risks in a holistic and multi-level approach: from the issue, to the system that is perpetuating it and what this means for a company. We need to understand the systemic barriers, both at the organisation level, as well as the structural level. Only a multi-disciplinary, systematic approach will move the dial.
We then turned our focus to this current pandemic, and how it intersects with gender and climate. We heard how critical it is to understand the gendered impacts of climate change (as well as how it can contribute to climate change), but also the way climate change varies significantly depending on whether someone is here in Australia or in an emerging market.
A vital insight came from the idea that, here in Australia, there are a number of entry points when making investment decisions, where investors can make a significant positive impact. It came with a vital call to action, that the time to act is now.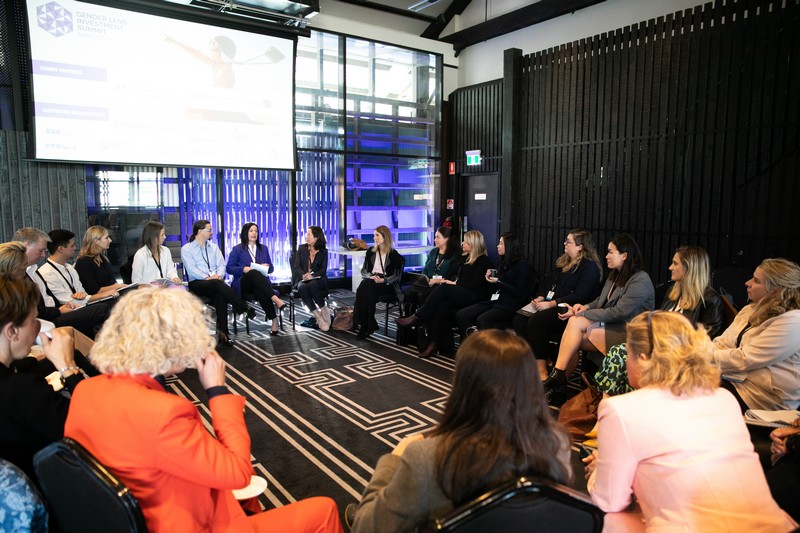 The insight circles invited discussions from all audience and panel members. There was a focus on innovation in the Pacific, GLI in public markets, investing beyond low hanging fruit, as well as discussion of what's 'new-and-needed' in the space.
In our final panel, we focussed on the importance of collaboration. The main takeaway from this panel was to have the audacity and faith in ourselves as pioneers in this work, to just go and start. As Christina Hobbs from Verve Super mentioned "it is no longer about we can't do this – but that we have to do this" and Suzanne Biegel ended powerfully with "don't let perfect be the enemy of good".
My brain was hurting by the end, overcome with so much positive stimulus, yet I was still hungry for more, and I have a feeling most of those attending felt the same way. So many of us have been doing this for so long – and yet it still feels like we have a mountain ahead of us. However, we're collectively ready, willing and incredibly focussed to climb.
Of course, there's a lot of work still to be done. While it was fantastic to be in a room of those we know, and some who are new, let's hope that the next summit brings more new faces and new players.
The shift we need to see is big, and we can't do this alone. No one has solved the great problem of gender equality, yet. So we need all voices and forms of expertise – those who have been doing this for years and also those who have broader skills, we need new perspectives from different sectors, as well as the energy of different generations; all so we can solve this collectively in a multidisciplinary way.
May the next summit bring even more, and larger, institutional investors and key policy makers. We need those who can move large volumes of capital to create lasting impact and we must have effective policy to achieve the structural change needed.
As the day came to a close, I still had one burning question, I asked the audience, "can we commit to using finance to achieve racial equity as urgently and effectively as we are using finance to tackle climate change and gender?"
The answer is simple: we can and we must. The more difficult one is if we will? That is the question I'd like to leave you with. We most certainly have the wisdom to understand the interconnectedness of these issues, and we know we cannot achieve one without the other.
My hope is that we are courageous enough to act on it.
---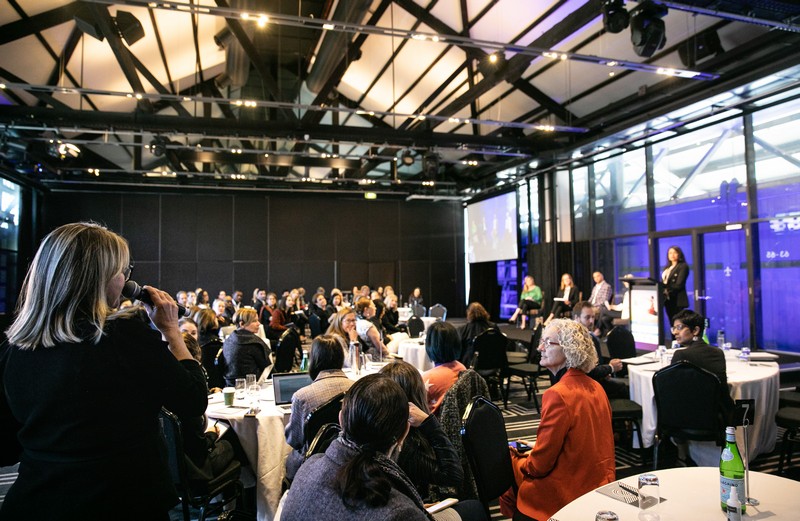 ---
Manita Ray is the Director and founder of Capital Human, a multi-disciplinary firm with technical expertise in gender mainstreaming, impact investing and policy change. Manita has over 22 years of experience across the private, government and NFP sectors.
She has worked globally across Africa, Central & South America, the Arab States, Europe and the Asia Pacific region. As ygap's CEO, Manita led the work for the Australian Government's (DFAT's) Frontier Incubators Program, and was the lead designer of the 'Gender Lens Incubation and Acceleration Toolkit'.